Home
> Insolvency & Bankruptcy Code 2016
Insolvency & Bankruptcy Code 2016
The Act "The Insolvency and Bankruptcy Code, 2016" (IBC) was passed in Parliament on 11th May 2016 and it received Honourable President assent on 28th May 2016. The Insolvency and Bankruptcy Board of India (IBBI) was established on October 1, 2016 in accordance with the provisions of The Insolvency and Bankruptcy Code, 2016.IBC provides a single window platform to oversee all insolvency & liquidation proceedings for Individual, Small & Medium Enterprise (SME), Limited Liability Partnerships (LLP) & Corporate.
IBC empowers all classes of creditors (secured & unsecured, employees, regulatory authorities) to trigger a resolution process in case of non-payment of valid claim. IBC empowers Insolvency Professional to take complete control of the Corporate and to suspend all board of directors & promotors powers. IBC gives a "Limited Period" time to facilitate discussion and to arrive at common resolution process.
As per the World Bank Report on Doing Business Index 2016, India ranks at 136th Place in "Ease of doing business". Among several requisite, effective insolvency regime & faster recovery is one of the most important parameters. IBC will help India to improve its overall ranking in Ease of doing business and will help investors & owners in fast recovery from the pain. IBC is a going to be very structured & professionally managed two stage Process, (1) Insolvency Resolution Process & (2) Liquidation Process.
The entire process of Insolvency or Liquidation is going to be rigorous affair & task ranging from 6 month to 2 years.
As entrepreneur, you can put your mind & resources in productive activities rather than managing and administering risky and complex Insolvency & bankruptcy processes. Your mind, time & resources can be used towards handling critical areas other than Insolvency & bankruptcy.
Fortunately, At RiSiko Bankruptcy Services - This is what we do!
Since your hard-earned reputation, asset, receivables & dues are at stake here, you can't afford to experiment with inexperienced staff. When the risks are high and so are the potential costs, putting the right strategy, people, processes and technology in place from the very beginning is the only way to keep both in check.
In the time of difficulty, RiSiKo can help you to identify and select the right path to overcome the time of stress as we have worked and represented both side of the coin and hence understand the pain and emotions of the Entrepreneur at the same time understand the concern of the investors/ stakeholders. We have worked across all industry/sector within India and globally and we understand the Business, Operation, People, Process, System, Control & the associated pain areas. We can play trusted role of running the Business, handling Insolvency Professional & liquidation as the situation demands.
Our Bankruptcy services are as follows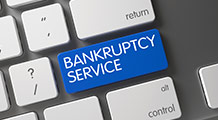 Pre
Bankruptcy
Quick "Stress & Financial Control Testing" for early detection & avoidance of any possible default
"Stress & Risk Mitigation Plan" to prevent from going into default, identification & disposal of bad assets/investments, Financial Cashflow & Budget forecasting & monitoring to avoid any events of defaults
Filing the Application with NCLT (AA)
Appointment and Playing role as Interim insolvency Professional (IP)
During
Bankruptcy
Appointment and Playing role as Insolvency Professionals (IP)
Cash Forecasting & monitoring
Claim Assessment & Consolidation of "Claim Register"
Constitute Committee of Creditors (COC)
Creditors & Lenders Relationship Management
Business & Asset Valuation
Development & submission of Information Memorandum
Development & submission of Insolvency Resolution Plan (IRP) or Turnaround Strategy Plan
Presentation to COC & NCLT, seeking final approval
Implementation & monitoring performance & compliance reporting of Insolvency Resolution Plan (IRP) to COC/NCLT
During
Liquidation
Appointment and playing role as Liquidator
Development & submission of Liquidation Plan
Stakeholders, Creditors & lenders Relationship Management
Priority of Claim & Waterfall, Proof of Claim assessment
Liquidation of Business Assets, Realisation & Recovery
Distribution of funds to pay debts/dues
Repayment & Closure of Claims
Submission of Quarterly Progress Report to NCLT (AA)
Final report submission & dissolution of entity
We are proud members of INSOL International (International Association of Restructuring, Insolvency & Bankruptcy Professionals) and INSOL India.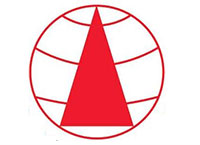 INSOL International - International Association of Restructuring, Insolvency & Bankruptcy Professionals
INSOL International is a world-wide federation of national associations of accountants and lawyers who specialise in turnaround and insolvency. There are currently over 44 Member Associations with over 10,000 professionals participating as members of INSOL International.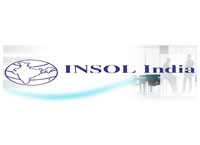 INSOL INDIA - International Association of Restructuring, Insolvency & Bankruptcy Professionals – India
INSOL India is an Association of the Members of the legal fraternity chartered accountants, company secretaries and other persons, bodies and institutions, desirous of the development, diffusion and advancement of law relating to insolvency and related laws and to provide a forum for national and international participation, debate and awareness in the field of law and policy.